REFER A MEMBER PROGRAM
Earn Up To $200 For Referring Friends & Family September 18-November 18
Help Them To Start Banking Better While You Earn Cash


Spread the Highmark Credit Union love by telling all your friends and family about Highmark's great Rewards Checking accounts. When they open their
new account you'll each earn $50 you'll both earn $50. Qualifications apply (see Program Rules, Qualifications and Terms & Conditions below)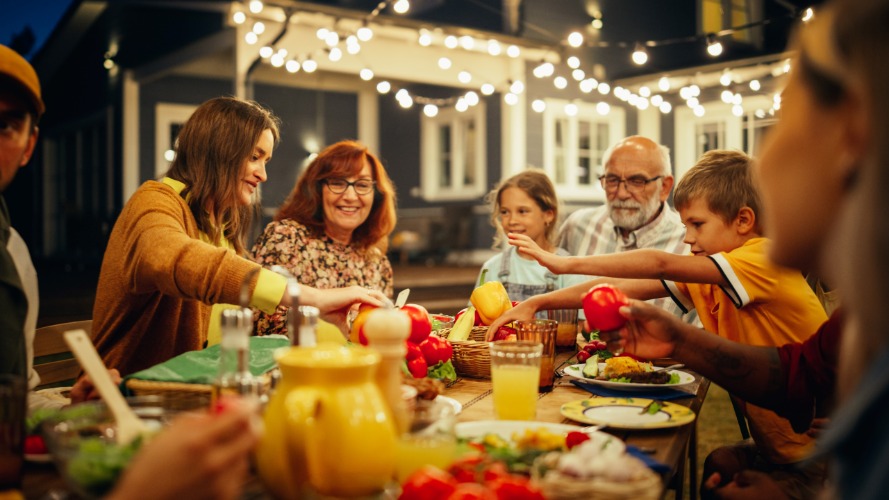 Hey Highmark members - you can refer up to 4 new members and collect a
total of $200.
Here's how our September 18 - November 18 promotion works:
1. Share the advantages of banking and free checking at Highmark with friends
and family - even your own kids who are age 18 or older.
Simply reach out to us at Highmark and give us the E-Mail address of the friend/family member (over age 13) you are referring. 
That person then needs to contact us and share that same email so we can reference it and pair you up. Then they will need to continue to open a Kasasa or basic (if teen) checking account at Highmark. 
If they do this and use their new debit or spirit card at least 5 times in the first 30 days of account opening, then you both will receive $50 by 12/31/2023.
2.You and your friend/family will each receive $50 at the end of the promotion period if qualifications are met.
Program Rules/Qualifications/Terms & Conditions
During the Refer a Member Promotion, new members that participate in the promotion and open their first checking account at Highmark Credit Union will receive $50 if they meet all of the below requirements. All new participating members must be eligible for membership and open a share savings account in order to open a checking account and participate in the promotion. Current Highmark Members who refer the participating new member to Highmark will earn $50 per referral, up to a max of $200 for the promotion period, as long as all requirements are met.
Promotion Eligibility Requirements:
The promotion is only available 9/18/2023-11/18/2023 (promotional period)

The participating member must be referred by a current Highmark Credit Union member.

The current member's account must be in good standing and not have any delinquencies over 30 days in order to participate in this promotion. This also includes no negative shares, regardless of days it has been negative.

The Highmark member who has a friend/family potential member to refer to Highmark must contact a Highmark PFA/Teller and share the email address of that family member or friend.

The newly referred participating member must also reach out to Highmark during the promotion period and confirm the email and share their social security number. Highmark staff will confirm this is a new account and will proceed with account opening.

The new participating member will  be required to open their first Highmark Kasasa Checking Account (or Basic checking if age 13-19 and qualified for Teen Account) during promotional period.

Within the first thirty (30) days of the checking account opening, the participating member must agree to a Highmark debit or spirit card, and make five (5) point of sale purchases/transactions with the debit or spirit card associated with the new checking account. ATM withdrawals do not count as POS purchases.

The participating member must be 13 years or older and must open a Basic or Kasasa Checking Account.

The promotion is available for consumer checking accounts only.

The offer is limited to one bonus ($50) per new participating member and four (4) bonuses (max $200) per referring current member, as long as qualifications are met.

No bonus will be paid for either the referring participant or the member if all of the promotion requirements are not met.

Participating member must be a brand new member to Highmark Credit Union,
Other Rules & Restrictions:
Highmark Credit Union employees may refer family or friends, but may not qualify as a newly referred participant. An online banking username and PIN/password are required to access online banking.
Individuals 13-17 years old must have a parent or legal guardian as joint owner on the share savings and checking accounts.
Offer valid 9/18/2023 – 11/18/2023 and can expire anytime without prior notice.
Additional restrictions may also apply.
Refer-A-Member Bonus Disclosures:
Annual Percentage Yield (APY): As of September 1, the APY for the primary share savings account is a Kasasa Saver. Average daily balances up to and including $25,000 in your Kasasa Saver account earn a dividend rate of 1.4897% resulting in an APY of 1.50%; and average daily balances over $25,000 earn a dividend rate of 0.2497% on the portion of the average daily balance over $25,000, resulting in a range from 1.50% to 0.50% APY depending on the account's daily balance, and is subject to change monthly after share savings account is opened. There is no minimum balance required to earn the disclosed APY. The APY is accurate as of the last dividend declaration date. Fees and other conditions could reduce the earnings on the account.
The current Kasasa Checking Account APY rates range from 5.00% to 6.05% APY on balances up to $10,000 if qualifications are met.
Amount of Bonus: $50 (max $200 per current member)
Date Bonus Will Be Paid: Bonus will be deposited into the member's and participating new member's accounts no later than Dec. 31, 2023.
Minimum Balance Required to Obtain Bonus: There is no minimum balance required to obtain the bonus; however, there is a $25 minimum deposit to open the required share savings account for new members.
Time Requirement to Obtain Bonus: The new checking account must remain open and in good standing within the first 30 days of account opening in order to qualify for the bonus. New checking account must be opened between September 18 and November 18, 2023. The participating member will have up to 30 days after November 18 to make the required five (5) POS debit card transactions and access online banking.
Highmark Credit Union is federally insured by the National Credit Union Administration.