Insurance



TruStage™ Accidental Death and Dismemberment

$1,000 of TruStage™ Accidental Death and Dismemberment Insurance Coverage Is Yours.

Accidents can happen anytime. Be prepared.

A serious or fatal accident could change your family's life in a heartbeat. In fact, accidents are the third leading cause of death for people of all ages.*

That's why you're entitled to $1,000 of no-cost TruStage® Accidental Death & Dismemberment Insurance - an exclusive member benefit fully paid for by Highmark Credit Union.

You can enroll in your no-cost coverage in just a few minutes. If you choose, additional insurance is available for you or your entire family designed to be at budget-friendly rates. Your acceptance is guaranteed—with no health questions or medical exam.

Since accidents can happen anytime, there's no better time to help protect the people who matter most.
*Centers for Disease Control and Prevention, National Center for Injury Prevention and Control, 2020 rates.
Sign up for your no-cost quote or additional protection today
TruStage® Accidental Death & Dismemberment Insurance is made available through TruStage Insurance Agency, LLC and issued by CMFG Life Insurance Company, PO Box 61, Waverly, IA 50677‑0061. The insurance offered is not a deposit, and is not federally insured, sold or guaranteed by your credit union. Products and features may vary by state. Base Policy Series E10a-015-2012, E10a-014-2012, E10a-ADD-2012 and 2018-ADD-POL
DFS Insurance 
Complete insurance coverage for your personal or commercial needs, including:
Auto & Recreation

Home or Apartment

Business & Farm

Life

Disability & Long Term Care

Medical

Pet (Medical)

DFS Insurance is our partner insurance agency that shops around for the best possible price and coverage for your insurance needs for the entire family (or business).
Get a free quote from DFS Insurance Rep, Matt Day, today.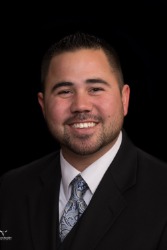 DFS is committed to providing quality insurance products for individuals, pets and businesses. Our agent combines strong insurance background and product knowledge to assist both current and future clients in managing all types of potential risk. When you work with DFS Insurance, you'll experience the quality service and attention to detail that you can only find with an independent insurance agency.