Vehicle Loans
90 Days No Payment!
Highmark's low-interest auto loan offers flexible terms and no hidden costs.
Financing your auto loan is quick and easy, whether you're refinancing from another financial institution or purchasing a new or used vehicle. We'll give you the best rate regardless of the age of your vehicle. 
Available for both new and used vehicles
Onsite financing—ask the dealership for Highmark Credit Union financing
Fast, easy application process
Get approved for a loan with quick, local decision-making and processing
Refinance your current vehicle to potentially lower your rate
Attentive, friendly service from start to finish
Terms up to 84 months
No application fees
eSignature - Sign loan documents from home
Recreational Vehicle Loans
Go where the open trail, road …or lakes take you…and have fun!
At Highmark we are happy to partner with you on loans for any of your recreational vehicles – whether that is
motorcycles, dirt bikes, motorhomes, campers or trailers, boats, watercraft, ATVs or UTVs.
Additional Benefits & Services
When you purchase and finance a new vehicle, protecting yourself against unforeseen events is always a wise consideration.
You can buy insurance like this from an auto dealership – but you'll almost always pay more. The following optional, low-cost products and services will help protect your assets when applying for an auto loan from Highmark FCU.
✔


PAYMENT PROTECTION

✔


GUARANTEED ASSET PROTECTION

✔


EXTENDED WARRANTY INSURANCE
PAYENT PROTECTION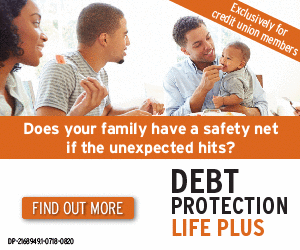 Payment Protection is a voluntary loan-payment protection product that helps you get relief from the financial burden of delinquency, default, or foreclosure if a protected life event unexpectedly happens to you. And, simple eligibility requirements help ease the enrollment process.
ASK ABOUT PROTECTING YOUR LOAN PAYMENTS.
If a protected life event happens to you (and you're a protected borrower or co-borrower on the loan), Debt Protection will cancel or waive your loan payment(s), up to the contract maximums—helping to lessen your worries, and your family's worries, about paying loans during a time when your income may be reduced or lost and paying other household bills becomes challenging. Protected events include:
Loss of life, including those caused by acts of war
Disability, including those caused by acts of war
Involuntary unemployment
More details Here.
Watch Video Here.
GUARANTEED ASSET PROTECTION (GAP) INSURANCE
GAP will cover any difference between your loan balance and the insurance payout for theft or total loss.
This type of coverage is a must-have for any vehicle purchase, as it's value drops significantly as soon as it is driven off the lot.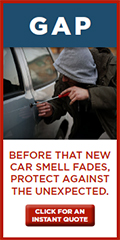 If you don't want to find yourself paying for a vehicle that you no longer have, GAP insurance is particularly important for those with:
The down payment for the vehicle amounts to less than a fifth of its value.
If your vehicle finance period is longer than 3 years.
If the vehicle you have purchased is an expensive one, since these vehicles lose value more quickly and are more enticing to thieves.
EXTENDED WARRANTY INSURANCE
An Extended Warranty can provide bumper-to-bumper repair coverage for those expensive mechanical problems that always seem to happen at the wrong time.
When it comes to protecting your investment in your vehicle, there is no better way than an extended warranty. Buying an auto warranty is a contract that guarantees the warranty company will pay for expensive repairs and not you.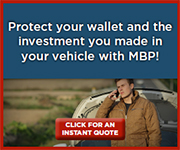 Why invest in Extended Warranty insurance?
Experience – While a typical dealer or repair shop might see a particular problem once or twice a month, warranty companies might see the same problem much more often, leading to a faster resolution for you.
Efficiency – It's in the warranty company's best interest to get your repair fixed correctly the first time, since they are still liable if it doesn't get repaired right.
Convenience – Not only will you save money on repairs but many extended warranties also include added benefits such as 24/7 roadside assistance, towing, car rental and travel interruption protection.
Resale Value – A vehicle still under warranty has a much higher resale value, and is another smart way to protect your investment.
★★★★★
"When we built our first house they financed the build and worked hand in hand to help to get everything closed, including expanding the loan due to cost over-runs. "
Applying is simple.
{Apply Online}
{Quick and easy online application with no fees.}
{Sign Your Loan From Home}
{Agree to the loan amount, rates, and terms with eSignature.}
{Get a Check}
{Use your check to buy your new car.}