Update Your Vehicle/Rec Vehicle Insurance
If you have recently financed  a new or used vehicle/motorcycle/boat/RV/ATV from Highmark Credit Union,
please note that we must have your updated insurance information sent to us within 30 days. 
We also require updated insurance information when you change insurance providers.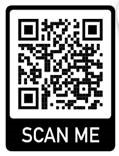 Insurance is required at time of purchase for

all vehicle types.
*** NOTE: Trailers need their own policy with comp and collision coverage. Must be listed as separate collateral.


Should you fail to provide Highmark with updated proof of insurance, financial penalties could be imposed.