Announcements and News
Upcoming Events & Sponsorships
June 2 - Young Life Golf Sponsor

June 8 - Summer Nights Sponsor downtown Rapid City (5:30)

June 11 - Spearfish Sasquatch Game Sponsor (3pm)

June 12 - Tees for Keys Golf Sponsor

June 14 - Canyon Acoustic Series Sponsor

June 19 - All Highmark Branches Closed

June 20 - Annual Member Meeting (4:30 pm, Rapid City)

June 20  - Tuesdays in the Gardens (Gillette)

June 22 - Downtown Thursday Nights (Gillette)

 

June 24 - Tom Pfeifle 5K Run

June 29 - Box Elder Community Nights Sponsor


News:
Meet Heidi, our newest member of the Digital Team (Call Center)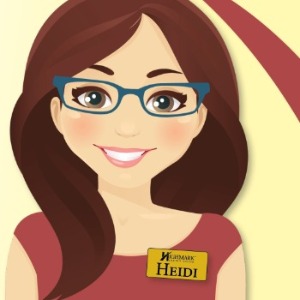 Heidi provides you the tools and shortcuts
you need to better manage your money on
your schedule.

And now you can also text Heidi (and our
Digital Call Center) directly at 605.716.4444.
How To Get Assistance From Heidi

1. Go to HighmarkFCU.com
2. Tap on the image of Heidi on the bottom right
of the screen
3. Follow the prompts to Start Chat
4. You're all set
OR, Text us at 605.716.4444.

Quickly Access Information With Keywords
• Rates • Hours
• Fees • Membership
• Apply • And many more
Congratulations!
Justine Vanasse (Custer), our  April Employee of the Month