Careers
Highmark Credit Union is an equal opportunity employer. Prospective employees will receive consideration without regard to race, creed, color, sex, age, national origin, disability or veteran status. Consistent with the Americans with Disabilities Act, applicants may request accommodations needed to participate in the application process.
Our mission is to provide high quality financial services to help our members achieve their financial goals.  Our employees are valuable resources and contribute directly to our continued growth and success.  We invest in our employees by offering competitive compensation, rewards, time off, benefits, and employee development.  Come join our exceptional Highmark Credit Union Team!
Highmark Credit Union offers full-time positions as well as several levels of part-time positions.
There are currently no openings with Highmark Credit Union. However, we are growing and will update this page as opportunities become available. In the meantime, feel free to create a profile on Indeed.com which is where we oftentimes post our positions. 

Commercial Lending
From lines of credit, commercial real estate loans, to credit cards, our commercial lending will enhance your business.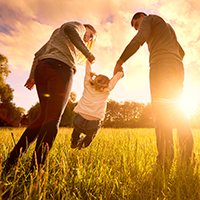 Save
Whether you're saving for a special purchase or thinking about the future, we have a variety of savings options.