ARM
What is an Adjustable-Rate Mortgage (ARM)?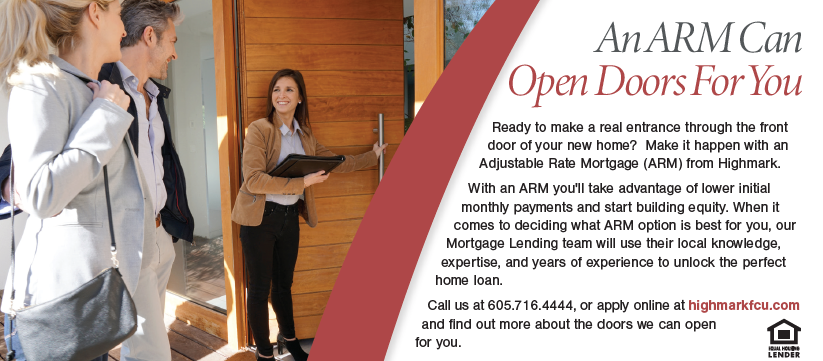 An adjustable-rate mortgage (ARM) is a home loan with a variable interest rate. With an ARM, the initial interest rate is fixed for five or seven years. After that time, the interest rate applied on the outstanding balance resets periodically, at semi-annual intervals. 
ARMs are also called variable-rate or floating mortgages. 

An ARM can be a

smart financial choice for homebuyers when facing a market where the mortgage interest rates on fixed loans are on the rise. 

An ARM allows a home buyer to lock in for 5 or 7 years and allows the home buyer to get qualified. After that time,  the loan holder can pay the higher rate or refinance the home loan. 

All qualifications for an ARM are the same as for a conventional fixed loan. 

Adjustable Rate Mortgages are financed and serviced locally by Highmark Credit Union.