Teen Club Account
Designed for teens aged 13-19 years old
A parent or legal guardian must be a joint owner on the account; however they do not need to be members of Highmark CU. All of our savings and investment products are available to Teen Club account holders, as is the scholarship for graduating seniors.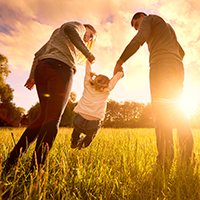 Save
Whether you're saving for a special purchase or thinking about the future, we have a variety of savings options.

Mobile Banking
Easily access your accounts, make deposits and pay bills anytime, anywhere while on the go.